TAI CHI FOR HEALTH INSTITUTE INSTRUCTOR TRAININGS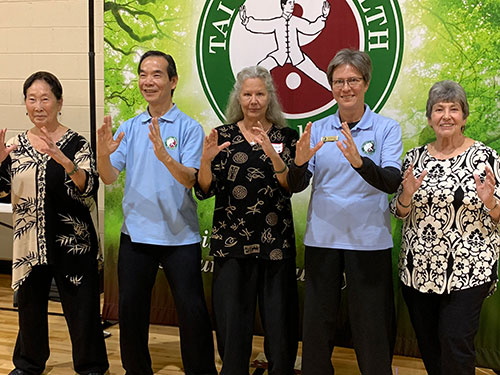 Silver Lotus is pleased to be able to sponsor local instructor certification trainings through the international Tai Chi for Health Institute (TCHI). Marianne Walch, Master Trainer with the Institute, is authorized to certify instructors in TCHI programs such as Tai Chi for Arthritis and Falls Prevention, Tai Chi for Heart Conditions, and Seated Tai Chi. Two other Silver Lotus faculty members, Susan Amato and Susan Hamadock, are also TCHI Senior Trainers.
New instructor trainings and update workshops led by Marianne will be listed here soon. Please check back.
For more information about TCHI programs and instructor certifications, visit TCHI.org. Marianne is available to provide certification trainings in Delaware, all of Delmarva, southern New Jersey, southeastern Pennsylavania, Maryland, and Washington, DC. For more information, contact Marianne Walch, mwalch@verizon.net, 302-344-6608.